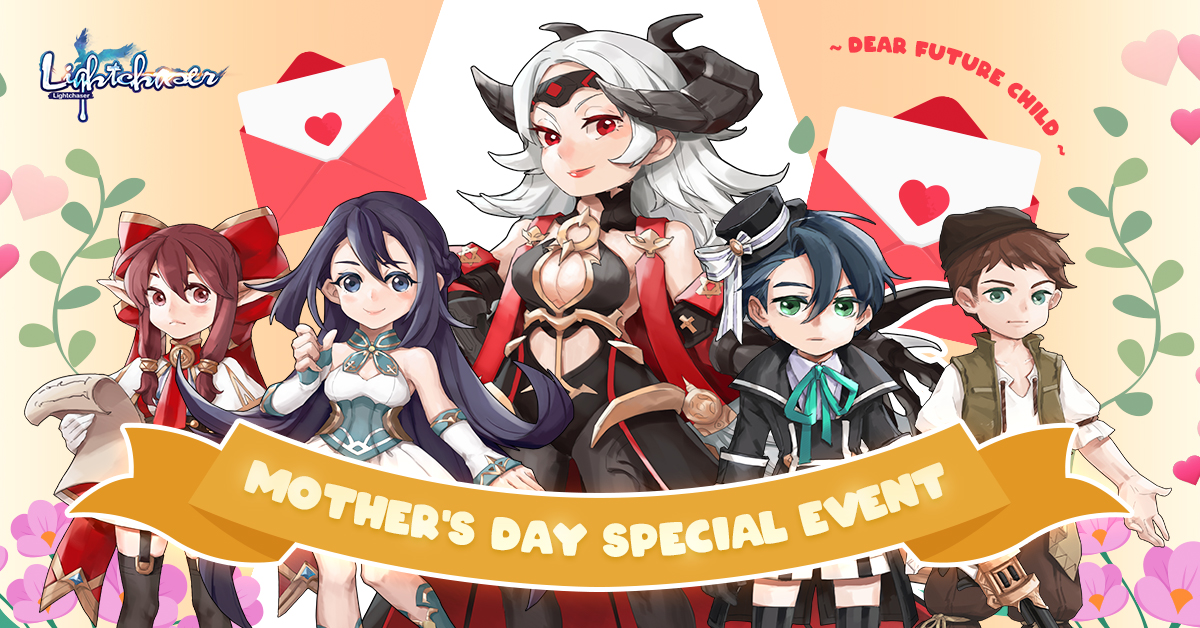 #LightChaser #MotherDay #ALetterForYourKids
Mother's Day is just a few days away. It's an occasion for us to show our appreciation to our moms by sending gifts and doing something special for them. But of course, showing affection and gratitude to our parents shouldn't be a one-day thing! Every day should be Mother's Day!
As for this particular Mother's Day, we want something different! Try and imagine you are a mother (regardless of your gender) or maybe you are already one, what would you tell your kids 20 years from now?
Event Period: 7th May~9th May 2021,14:00(UTC+8)
Event Rewards: 3 Special Prize + 10 Participation Prizes .
Kindly visit our official Facebook page to get for more details:
https://www.facebook.com/EyouLightchaser/