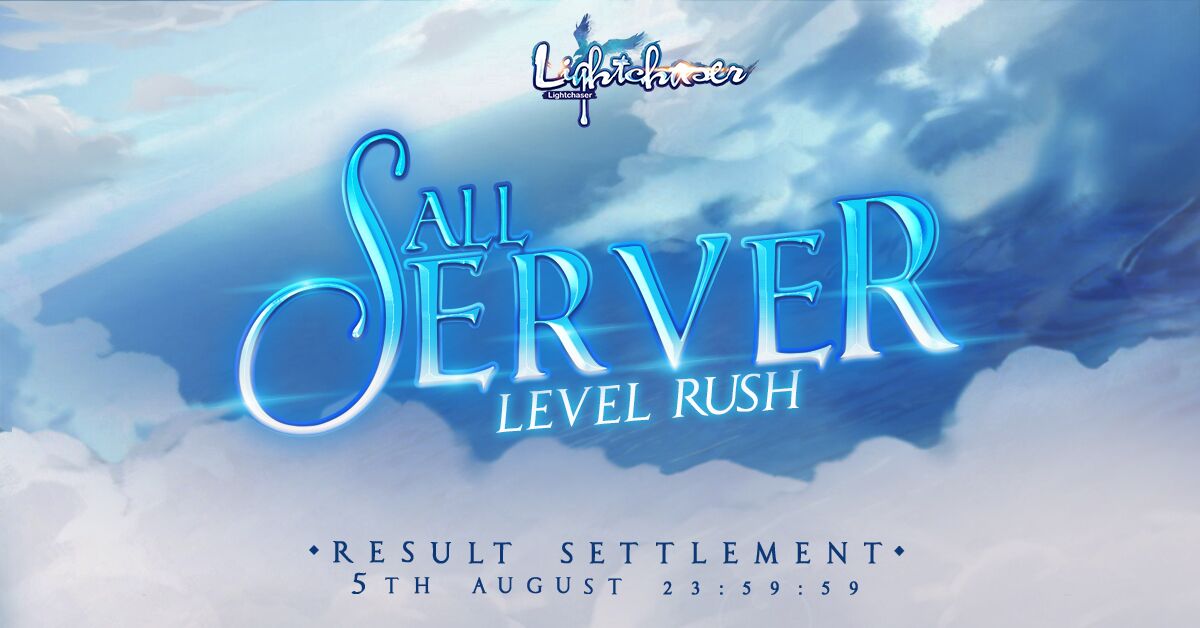 Light Chaser has been officially launched for a few days! It's time to check everyone's results! For those players who have not joined yet, download the game and level-up together now!
【Download Link】
Android download link: https://goo.gl/4QWAQG
APK download link: http://download.eyougame.com/lightchaserhd.apk
Level Result: 5th Aug 18, 23:59:59 UTC+8
Event Info: 7 days after the game launched, the top 20 players of all servers' rank will receive a Level Giftpack based on their level!
Event Rewards:
No.1 Lv.5 Atk Gem*1, Epic Exchange Token*5, Fate Insignia*8, Gemstone Chest*10, 2x Exp Orb*5
No.2 Epic Exchange Token*5, Gong Xi Fa Cai*1, Fate Insignia*5, Gemstone Chest*5, 2x Exp Orb*3
No.3 Epic Exchange Token*3, Gong Xi Fa Cai*1, Fate Insignia*3, Gemstone Chest*3, 2x Exp Orb*2
No.4-20 Gong Xi Fa Cai*1, Gemstone Chest*3, 2x Exp Orb*2, Goddess Token*2
Follow us to get news and updates;