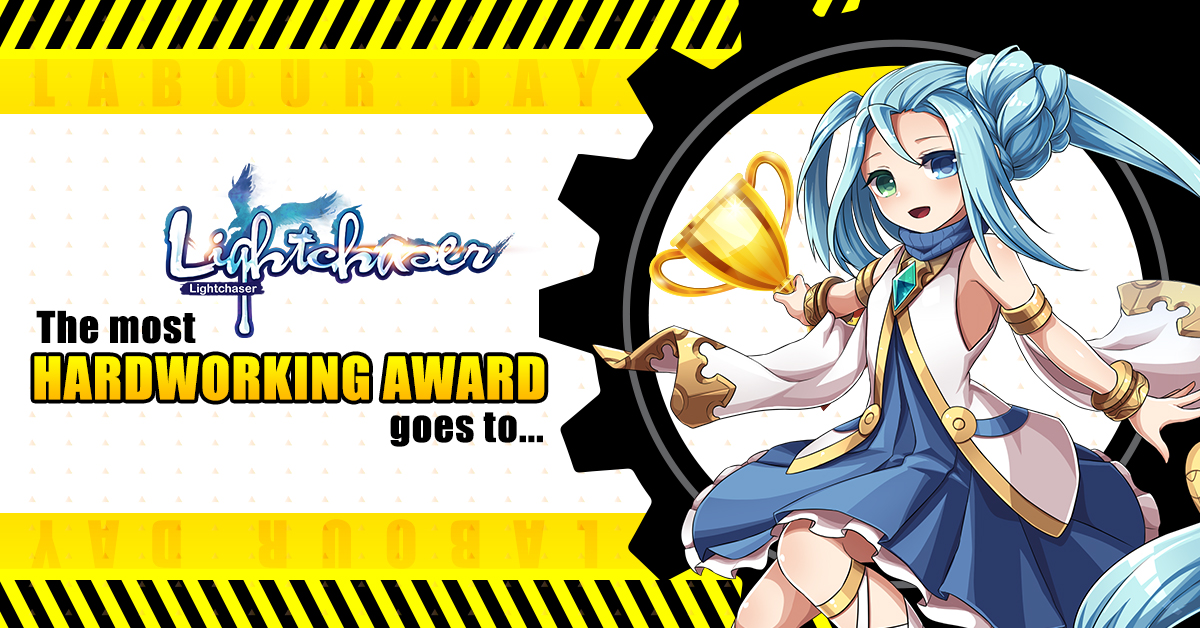 #LightChaser #labourday #ThemostHardworkingAward
May Day, also known as Labour Day, is celebrated on the 1st of May each year as a mark of solidarity among workers!
Among those we know, there is always a diligent one at work to make sure everything goes well and take good care of everyone. Their effort shouldn't remain unknown, today's the day for us to express our gratitude! To whomever you can think of, be it the cleaner in your area, your brother who strives to enter the university of his choice, your parents, your friends, yourself....or an in-game NPC who station at their positions at all times! Let's thank them all and celebrate their contributions for making our world better!
Event Period: 1st May~4th May 2021,14:00(UTC+8)
Event Rewards: 1 Special Prize + 10 Participation Prizes


Kindly visit our official Facebook page to get for more details:

https://www.facebook.com/EyouLightchaser