After joining the guild, players can chat and complete quests together with other members every day. Besides that, it is also possible to compete with other guilds in the Guild Hegemony gameplay and compete for the title of "Strongest Guild" under the guild president's leadership. Players who performed outstandingly in the Guild Hegemony can also obtain the title of "First Warrior".
Therefore, the Guild Hegemony is not only a war between the guilds, but it's also a good opportunity for the players to prove themselves. Let's take a look on how the Guild Hegemony is played.
【Hegemony Information】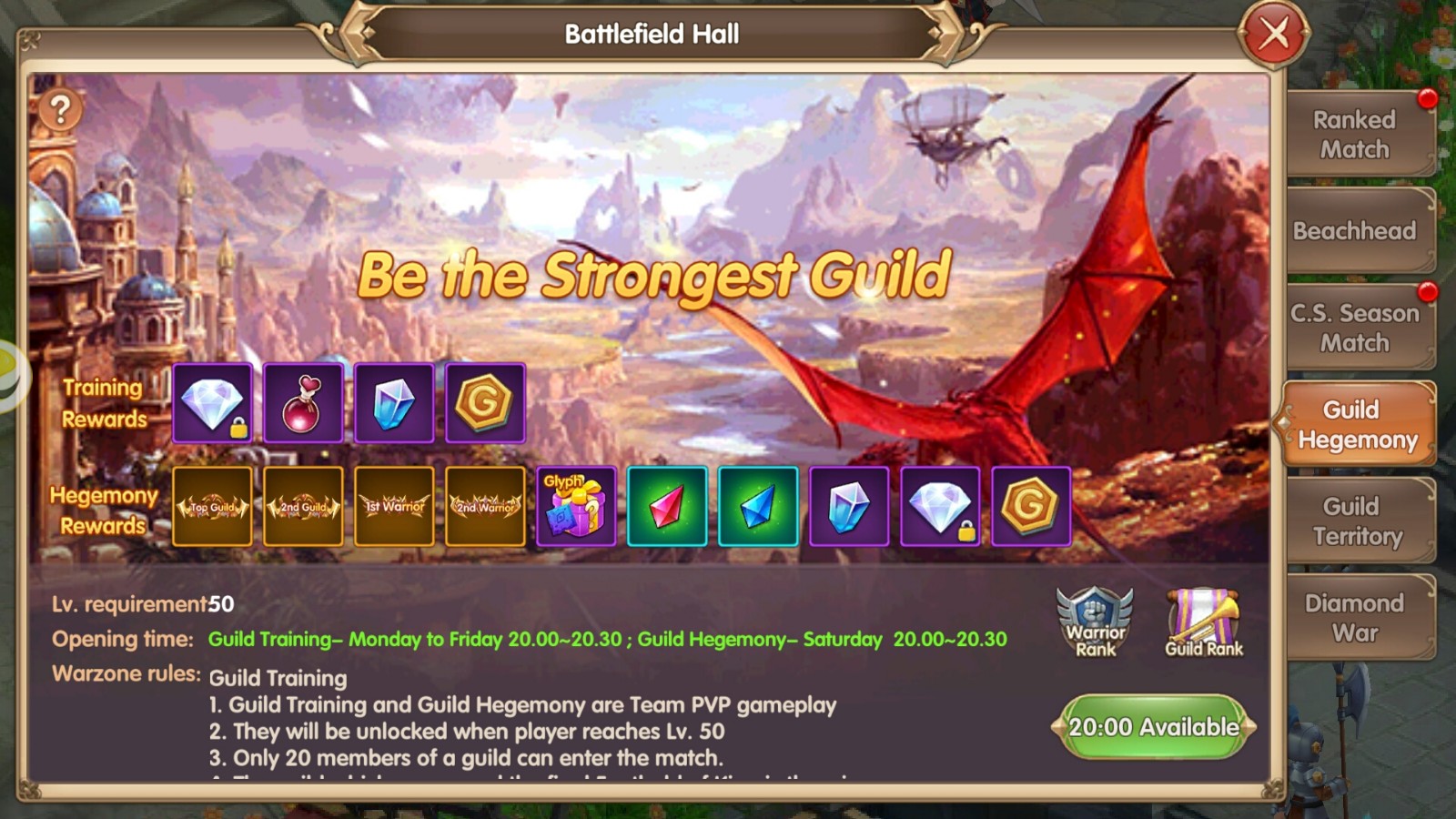 The Guild Hegemony is open on every Monday, Wednesday, Friday, and Sunday at 20:00 to 20:30. The guild presidents need to keep the time in mind and make reasonable arrangements. The result of the hegemony battle is based on the ownership of the King Foothold at the end of the event. Only the guild that occupy with the King Foothold at the end can be deemed as the winner of Guild's hegemony in order to obtain the title of "Strongest Guild."
【Occupy the Foothold】
【Occupy the Foothold】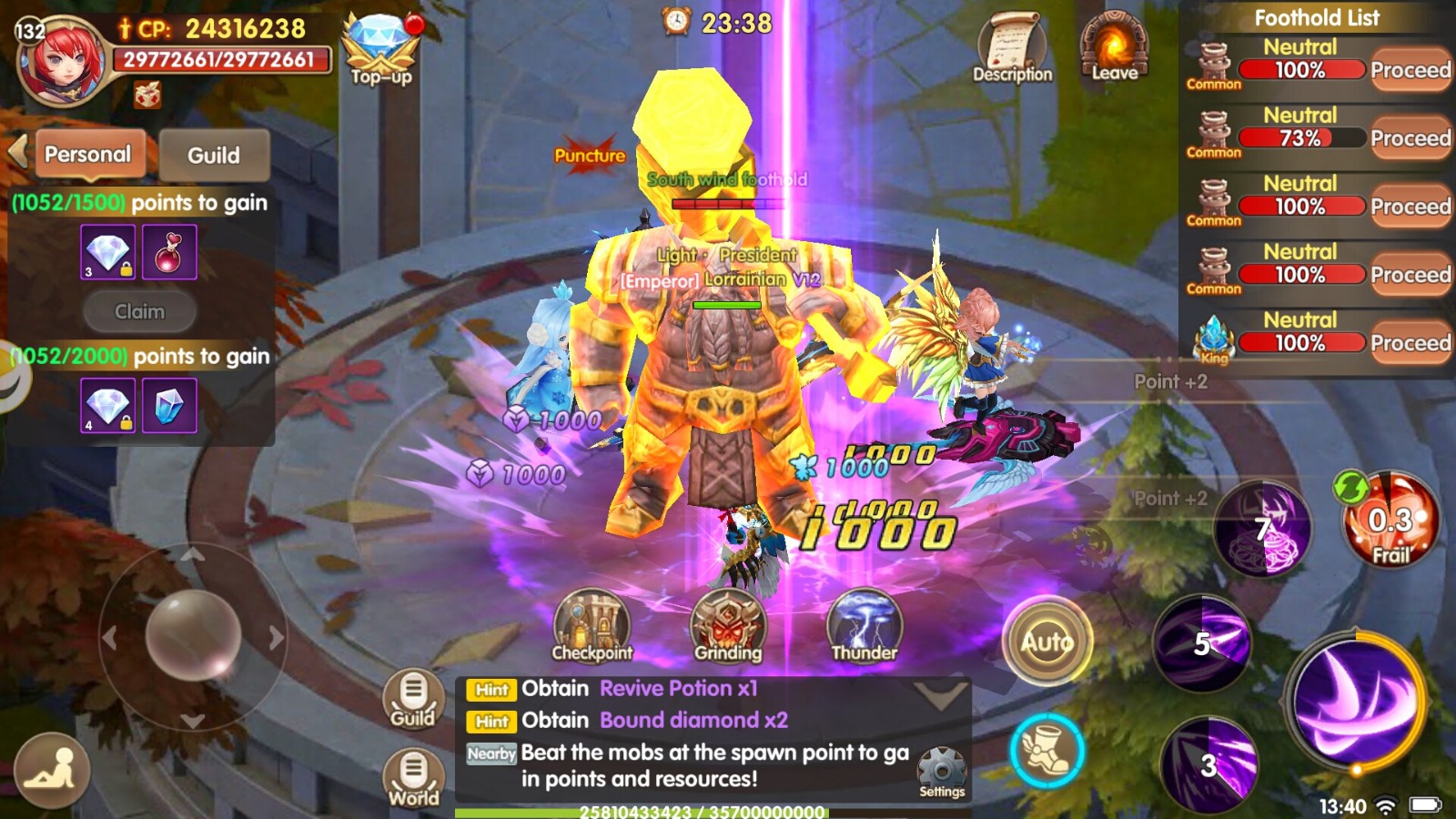 After entering the Guild Hegemony, you can see the personal points on the left, and you can claim the corresponding rewards after reaching the corresponding points. There are a large number of bound diamonds, gems, and EQPT enhance stones waiting for you players to grab. It is very easy to gain the points where you'll just need to occupy footholds and kill monsters to earn personal points. The heroic warriors can be on the Warriors list. At the end of the game, the player with the highest kill will receive the title of "First Warrior."