Account Guide

Eyougame platform has provided various type of login, player is able to select any one based on yourselves.
1. EYOU Account- Normal Account (Recommend):
Tap "Eyou account Login"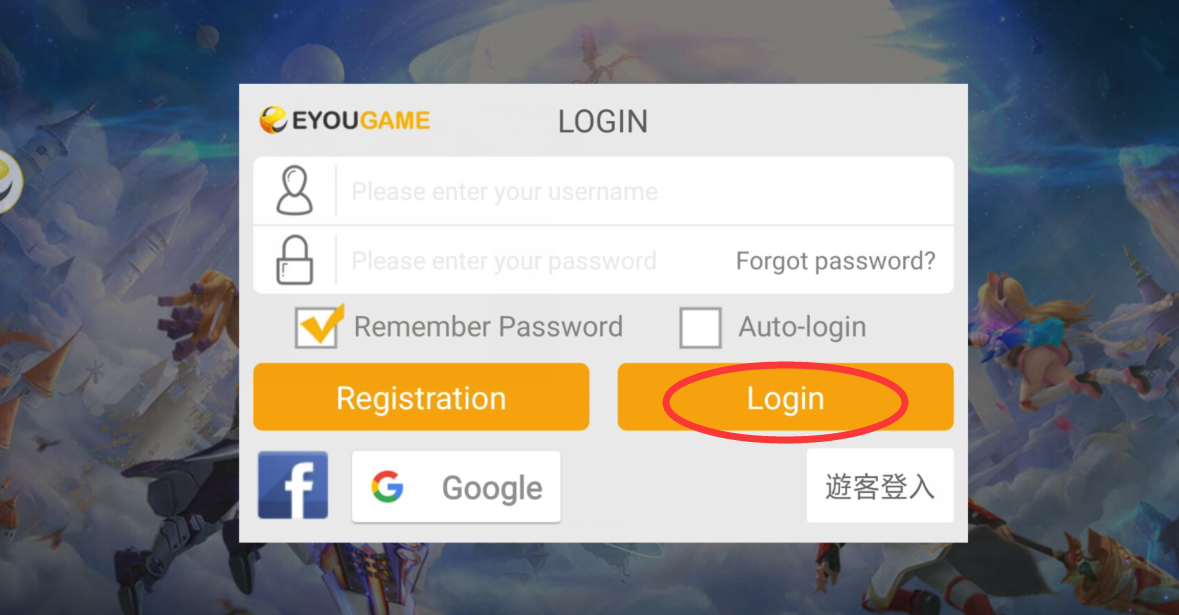 2. Facebook Login:
Tap the "f" icon at lower left to login with your Facebook account.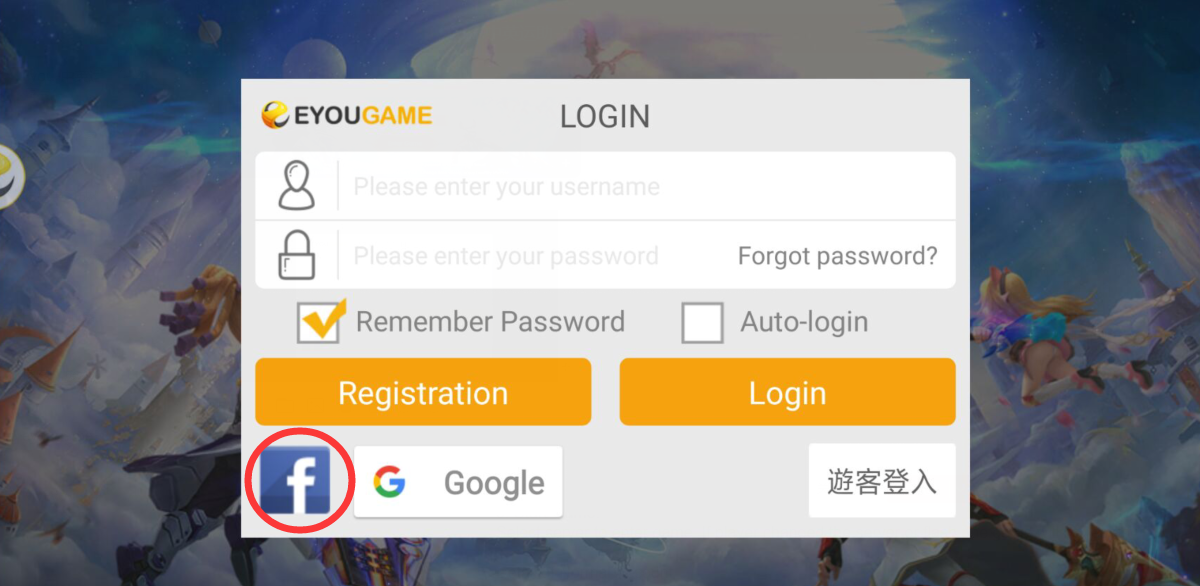 3.Google account Login:
Tap the "Google" icon at lower left to login with your Google account.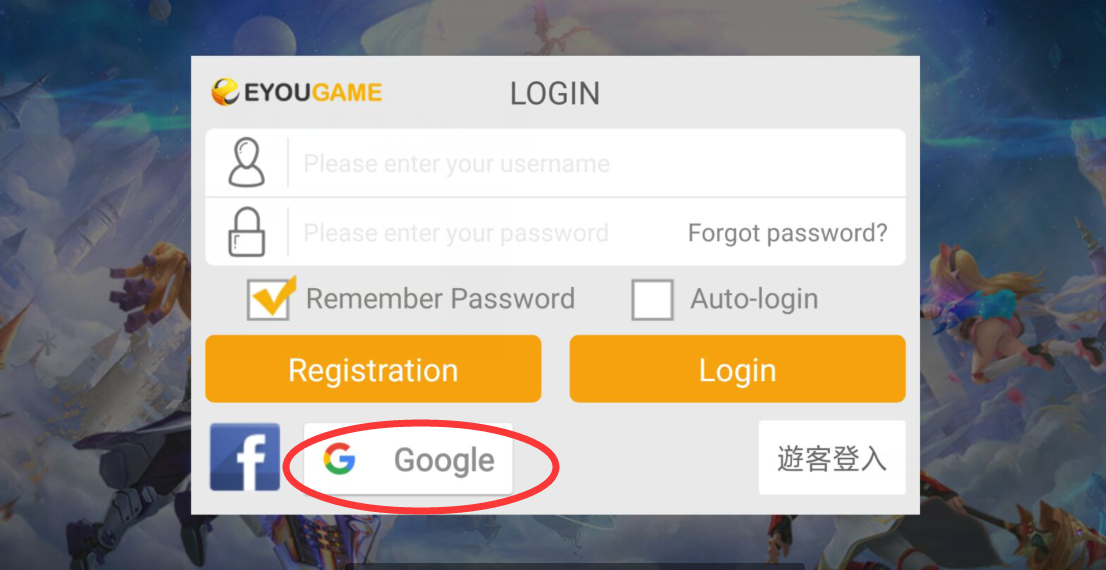 4. Guest Login
Tap the "Guest Login" icon at lower right to login with guest identity.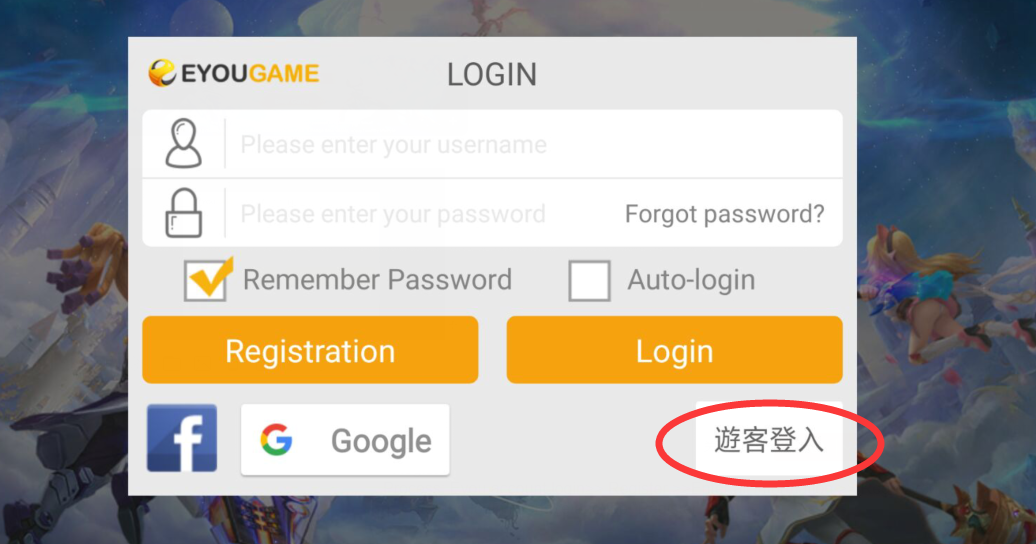 5. Start Game:
Select server to enter game. If player changed the server or flash, the game will be restart.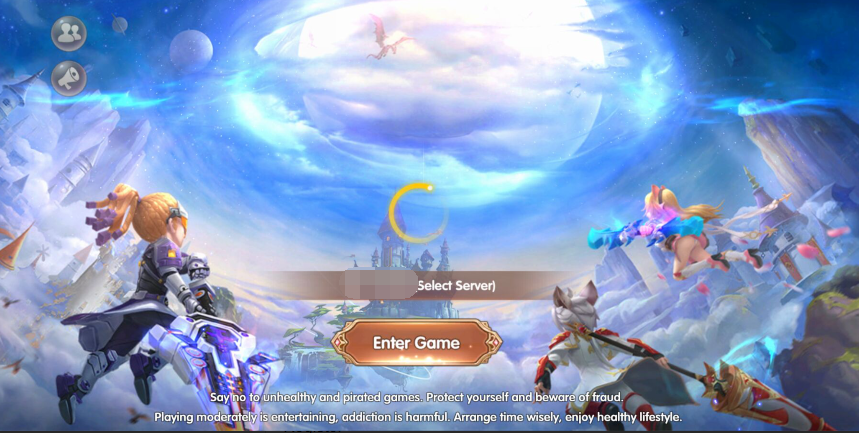 Detail of Normal Account
Eyou account means Normal account, using Eyou account to login game, it would have higher security for account and able to change game server freely. Furthermore, no more worries about forget password or missing any information.
>Register
Process: Eyou account login>> Register >>Enter all information >> Registered
1. Enter the login interface and tap "Register"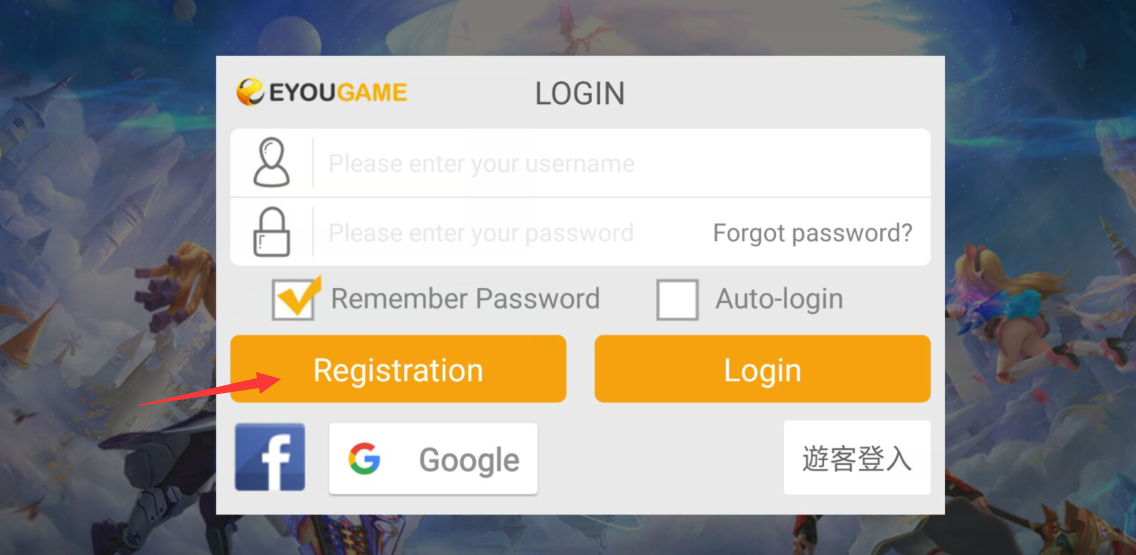 2. Create your nickname, password and valid email address. Tap "Submit" to complete registration.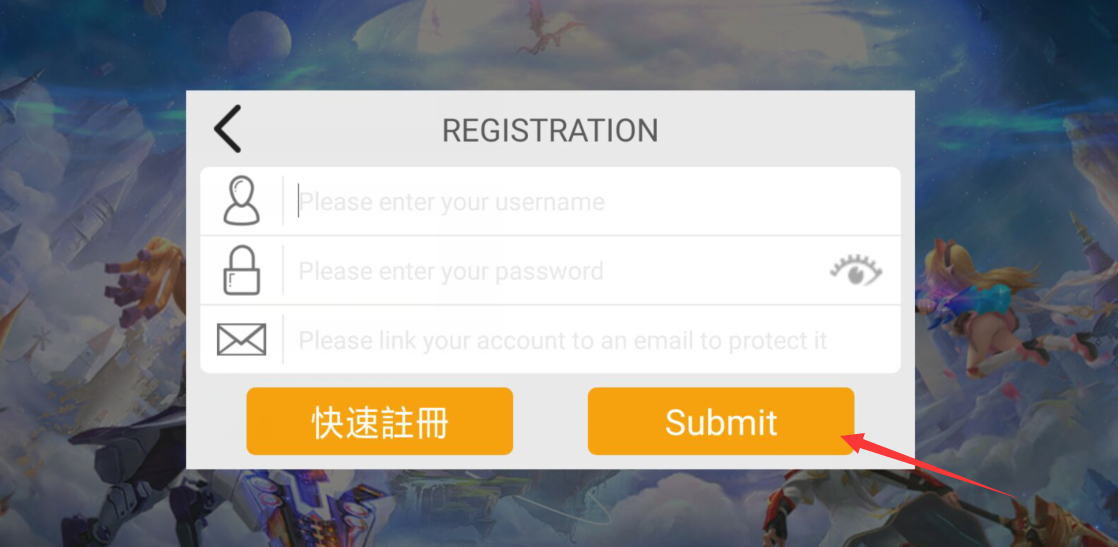 Tips:
Nickname is recommended to create with alphabet and number.
Please enter the valid email address, to ensure the password can be retrieved when missing.




>Guest Account bind
Process: eyou floating window>> Guest Bind>> Enter new account and password>> Confirm binding
1.Open the floating window of eyou, tap guest bind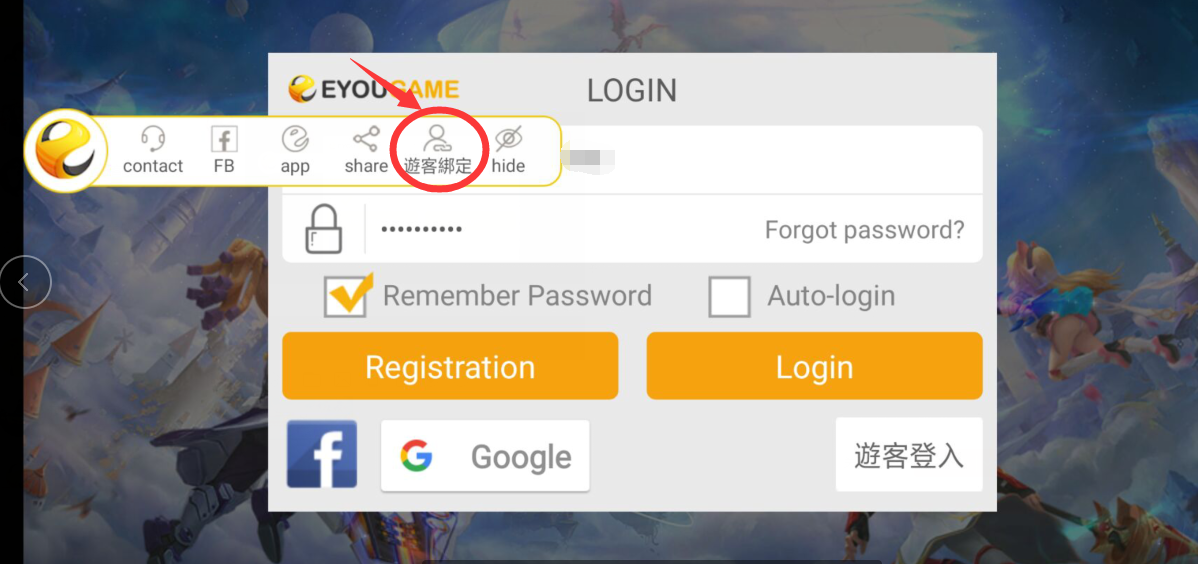 2.Enter your account and password, then tap confirm binding to complete.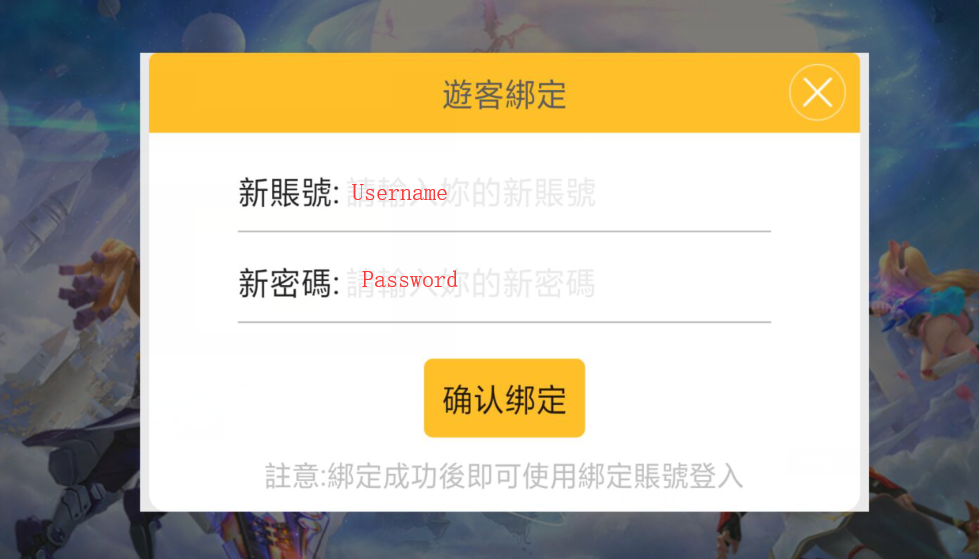 >Forget Password
Process: Eyou account login>> Forget Password >> Enter account and email address which filled in when register/bind account >> Retrieve password.
1.Enter login interface, and tap "Forget Password"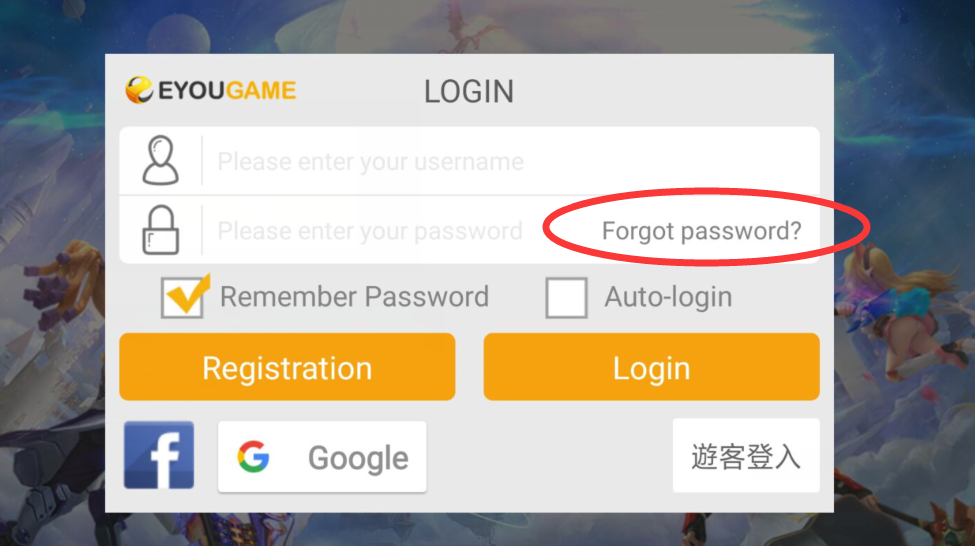 2.Enter account and the email address which filled in when register/bind account, then tapping "Retrieve Password";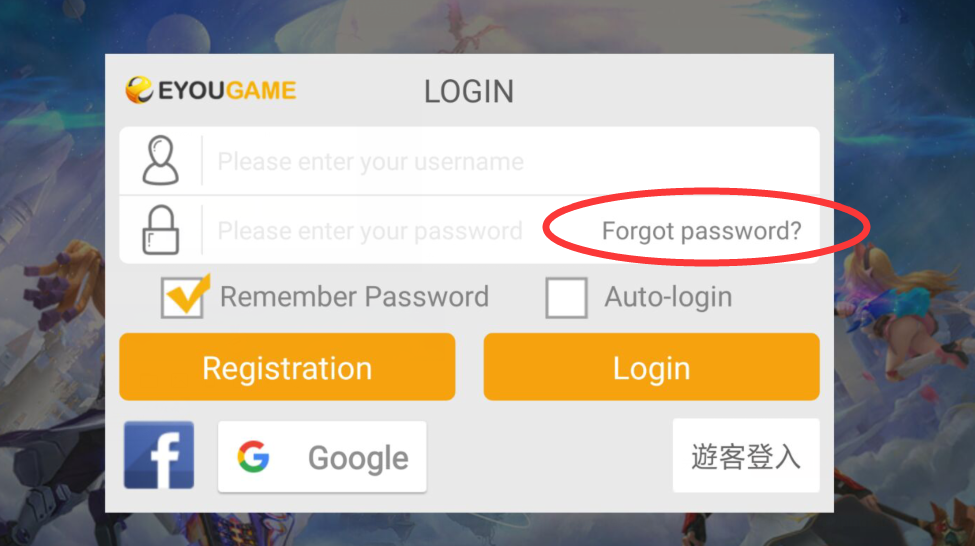 3. After "Retrieving Password Successfully", game system will send 1 email with new password. Login the bind email to check the new password. Return to the game login interface, enter account and new password to enter game.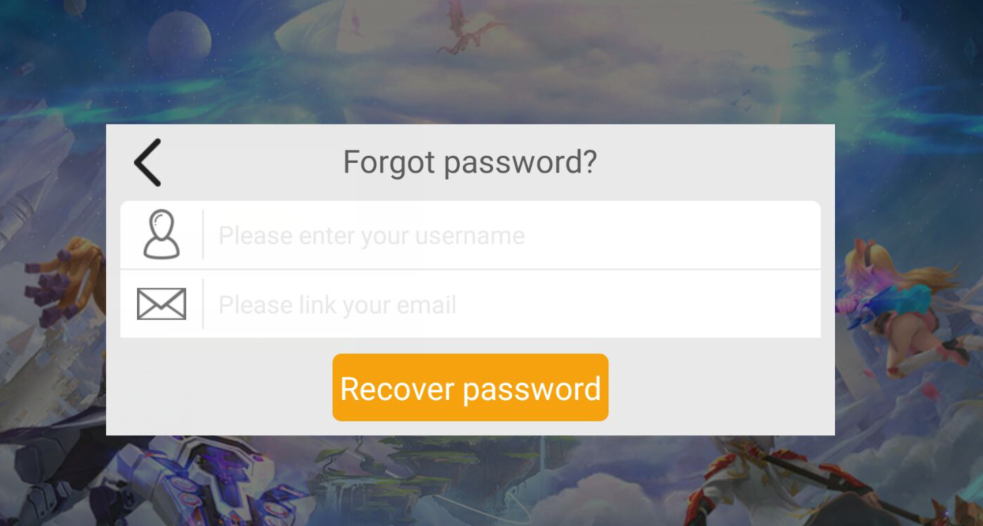 Tips
1. Ensure the safety of password and never share it with others. If the password disclosure and causing any security problem or lost, we won't take any responsibility;
2. When tapping "Register" or "Bind", "This account has been used" appeared which means that this account is invalid. Change it to the account that no player used yet;
3. To avoid forgetting password, we strongly recommend that fill in the valid email address to receive new password when retrieving password;
4. After binding Eyou account successfully, player can login via the 3rd party and also using Eyou account.
For more information, our customer services are ready to answer your questions.